L1.2: I live in Rome. I'm living in Bournemouth.
Welcome back!
Without any further-a-ado we're going straight back to where we stopped. It's time to get your hands dirty!
PEN AND PAPER SESSION
Throughout this course you will find many pen and paper activities. These activities should all be done in your notebook. What notebook? It is the notebook which you will be using during this course to organise grammar rules and examples. It will be something for you to use as future reference after this course is finished. We recommend an A4 Ruled 200 page notebook to make sure you have got plenty of space to organise everything you need for this course. Are you ready? Let's go then.
You will find below a list of 10 sentences. I want you to match these examples with the situations we talked about in lesson 1.1. There are 10 examples for 10 situations. For example:
She's always complaining about her boss. - Present Continuous - Annoying Habits.
Let's go! Write the sentences and situations in your notebook.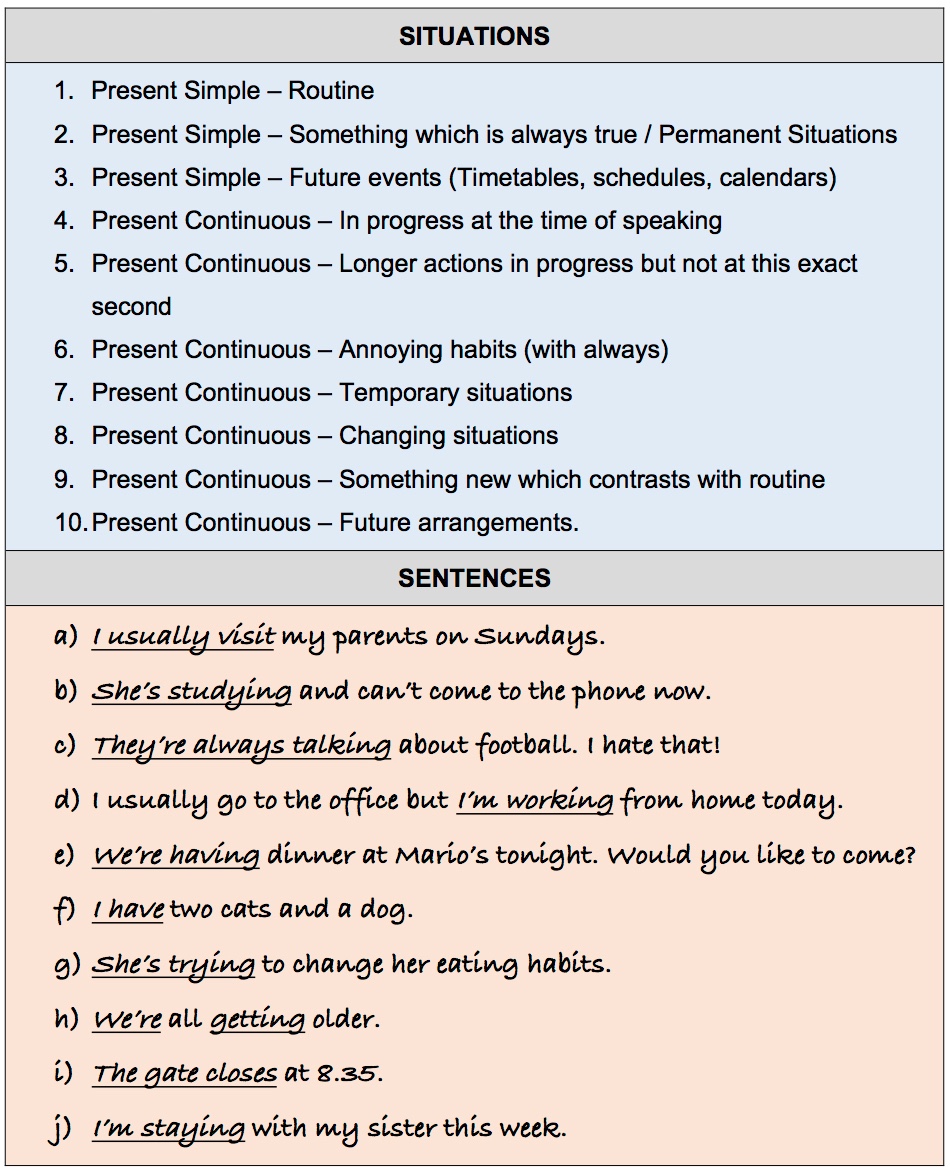 Finished? Open the file below and check your answers. If you want, you can also download it and later add it to your notebook.
What I want you to do now is write one more example for each situation in your notebook. That should help you remember the rules later on. You can even share them with your virtual classmates using the comments section below.

QUIZ TIME!!!
Read the sentences and choose the option that best completes them.
Out with the clicking, in with the typing. Complete the spaces below:
That's the end of lesson 1.2. See you in L1.3!!